Modernize

your church services
---
With media packages by Olivedia Productions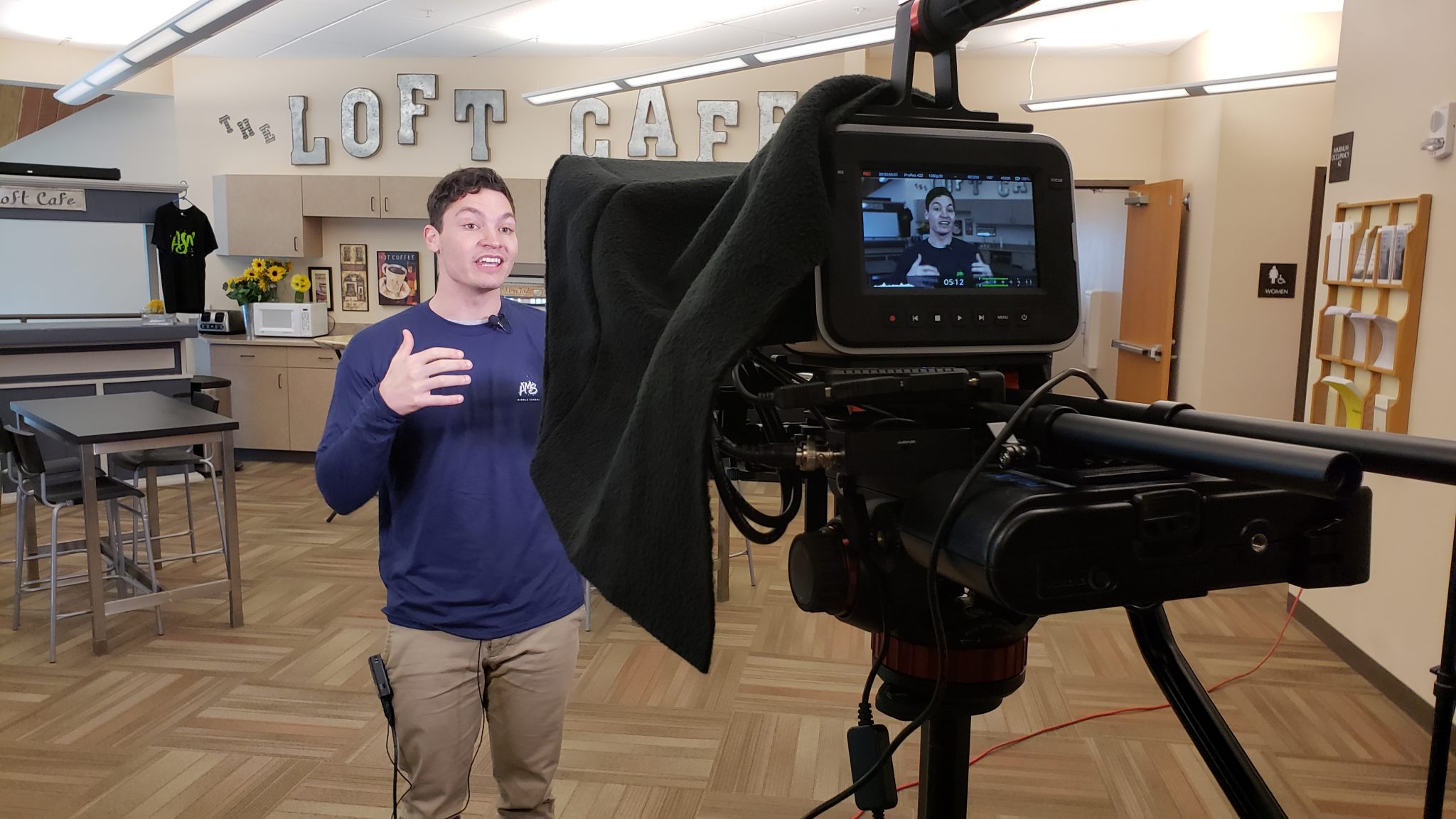 Colorado Springs is a huge epicenter for rapidly growing churches, and Olivedia is proudly built on Christian roots. We see the need for effective church media to keep new and growing churches relevant, yet most churches in the Springs don't have budgets designed to hire a full time media staff and equipment upkeep. With our experience in ministry work, it's our goal to take on local churches' media needs at a fraction of the cost of hiring an employee. The best part is- we'll come to your church and film your staff, keeping it personal to your church's audience!
Not only do we create announcement videos, sermon bumpers, and title graphics, but also advise and consult on what might work best for each church we work with. Every congregation is different and has different needs, and we want to tailor our services to each of those needs!
OUR
CHURCH

SERVICES
---
Below are our primary media services that we provide to local churches.
Announcement videos are an excellent way to update your congregation on the current news and happenings in the church. It's also a perfect opportunity to dim the lights as you transition from worship to teaching! We create weekly announcement videos in your church setting with the presenters of your choice, without or without a teleprompter!
Sermon bumpers are a great way to get your audience excited about your message! It's like a movie trailer to introduce your sermon series. It's an easy process! You will provide us with a short, bulleted script, and we'll integrate the script in a short movie with the text, music and relevant background footage to make the story come alive!
Title graphics are a perfect way to announce news on social media and are great when used as a lobby slideshow. Our professional designer will create custom graphics with your church's logo and maintain your brand identity throughout all of your different graphics. We can even integrate your graphics into announcement videos!
Services A La Carte
---
Start small with individual services
Weekly Announcement Videos:
Filmed bi-weekly:
$697/mo
(3 day turnaround)
Weekly Announcement Videos:
Filmed weekly:
$997/mo
(3 day turnaround)
Monthly Announcement Videos:
Filmed monthly:
$497/mo
(3 day turnaround)
Unlimited Title Graphics:
Title Graphics:
$397/mo
(2 day turnaround)
Sermon Bumper Videos:
1 Per Month:
$397/mo
(5-7 day turnaround)
Package Deals
---
Check out how much you can save with a package deal!
Package 1 - Monthly Announcements 
Monthly video announcements, filmed monthly - $497 $397

($-100)

Monthly sermon bumpers - $397 $300

(-$97)

10 title graphics per month - $397 $300

(-$97)
Package 2
$1,491
$1,197/mo
Package 2 - 26x2 Announcements 
Weekly video announcements, filmed bi-weekly - $697 $597

($-100)

Monthly sermon bumpers - $397 $300

(-$97)

10 title graphics per month - $397 $300

(-$97)
Package 3
$1,791
$1,497/mo
Package 3 - 52 Announcements/year 
Weekly video announcements, filmed weekly - $997 $897

($-100)

Monthly sermon bumpers - $397 $300

(-$97)

10 title graphics per month - $397 $300

(-$97)